Boerne only has one train station, later with the development of cars and the highway it was easier to trade and do business with other cities like San Antonio. This had created many changes in the community and how the buildings in Boerne look. Many of the building are made to match the old limestone that made most of the town back when it was founded. Example is this pictures below of the smokehouse and next to it the new building in the similar style of stone and color.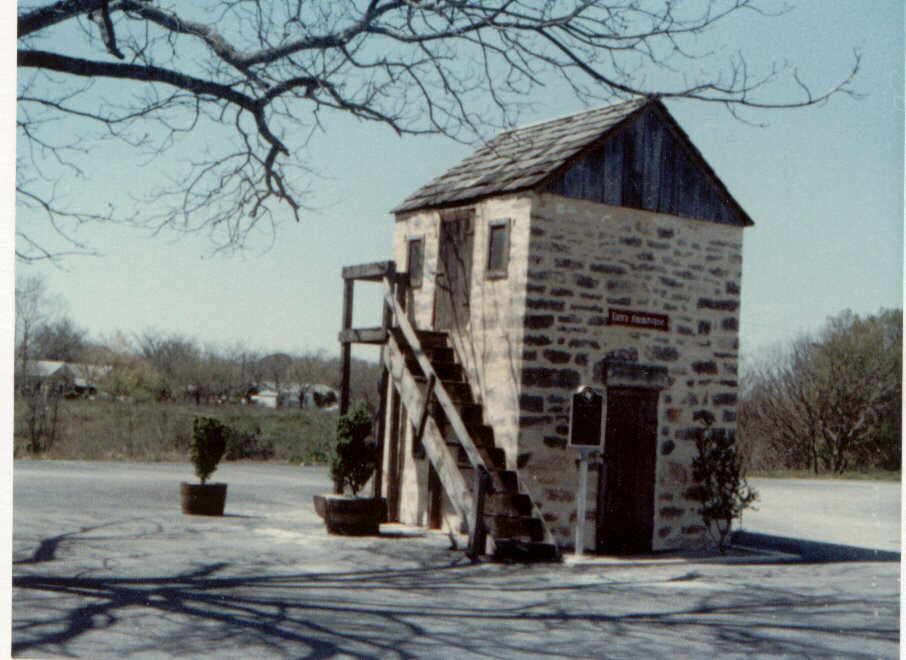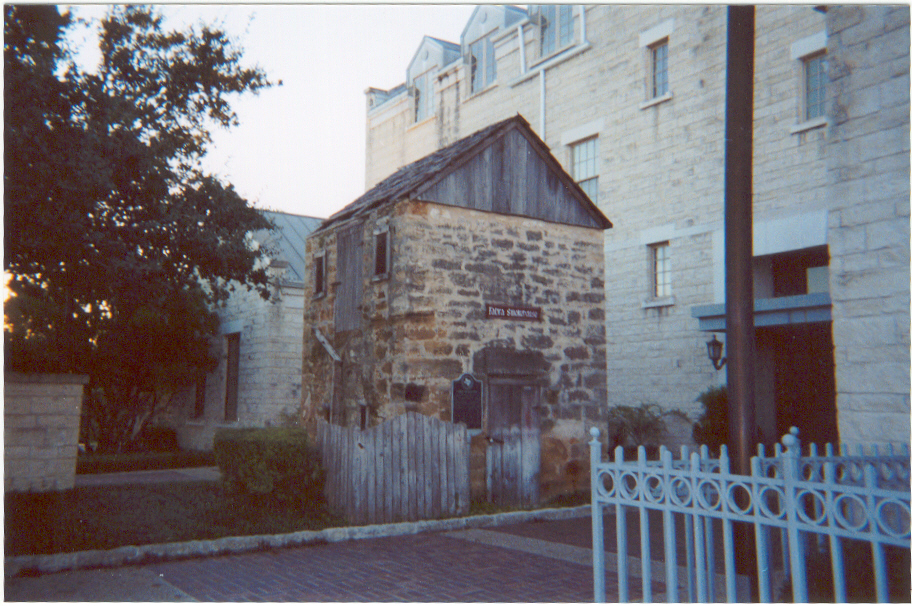 As you can see the building on the right was built to match the old smokehouse on the left.
This has also happened with the new courthouse and almost all other buildings, except the new retail stores.
WEB LINKS:
ANNOTATED BIBLIOGRAPHY:
Internet Webpages
http://www.tsha.utexas.edu/handbook/online/index.new.html
http://www.ci.boerne.tx.us.html
http://www.rootsweb.com/~txkendal/bahps.htm
Interviews
Harvey G. Adam
Doris Wall
Louise Davis
Historical Books
Historic Images of Boerne, Texas 1982 by Garland A. Perry
An American Saga by Garland Perry, William George Hughes 1859-1902
Handouts and Brochures
Our Heritage handout
County Courthouse handout
The Journey to Boerne, Finding and Making a new home brochure
1614 Low German Bible brouchure
G.S.K.C. Genealogical Society of Kendall County
Theis House brochure
Step Back into the History of Boerne and the Texas Hill Country
Email Mando or Alfonso at darkparadox100@hotmail.com
Return to Small Town Research Projects Index
---